Waypoint details¶
The waypoint details screen appears by tapping on the red circle of a waypoint that is loaded on the map. You can also open this screen by pressing the info button on the right hand side of a title in the waypoints screen.
The waypoint details screen of the waypoint 'Stonehenge' is displayed below: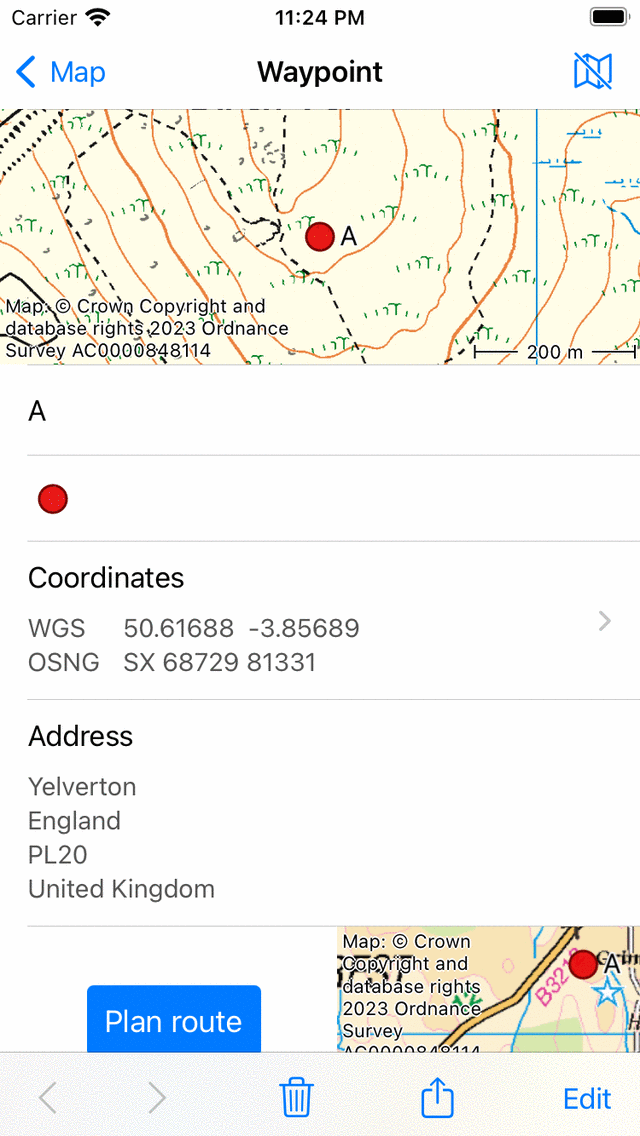 The waypoint details screen contains information about the waypoint, such as the title and the coordinates. If available you can also find here a description, photos, a phone number and/or an URL.
The physical address of a waypoint is also displayed in the details screen.
If the address of a waypoint is still unknown, Topo GPS will look up this address in a database of Apple. For this you have to enable the option Addresses - find automatically in the settings. You have also to be connected to the internet.
With the button on the top right of the waypoint details screen you can load or unload a waypoint from the map.
In the bottom of the waypoint details screen you can find a tool bar with the following buttons: