Menu¶
The menu of Topo GPS can be used to access the most important functions of Topo GPS. It is shown in the top of the main map screen.
You can open the menu by pressing the handle with the three dots on the top right of the main screen. Or you can drag this handle to the left.
The menu then appears as in the screen below.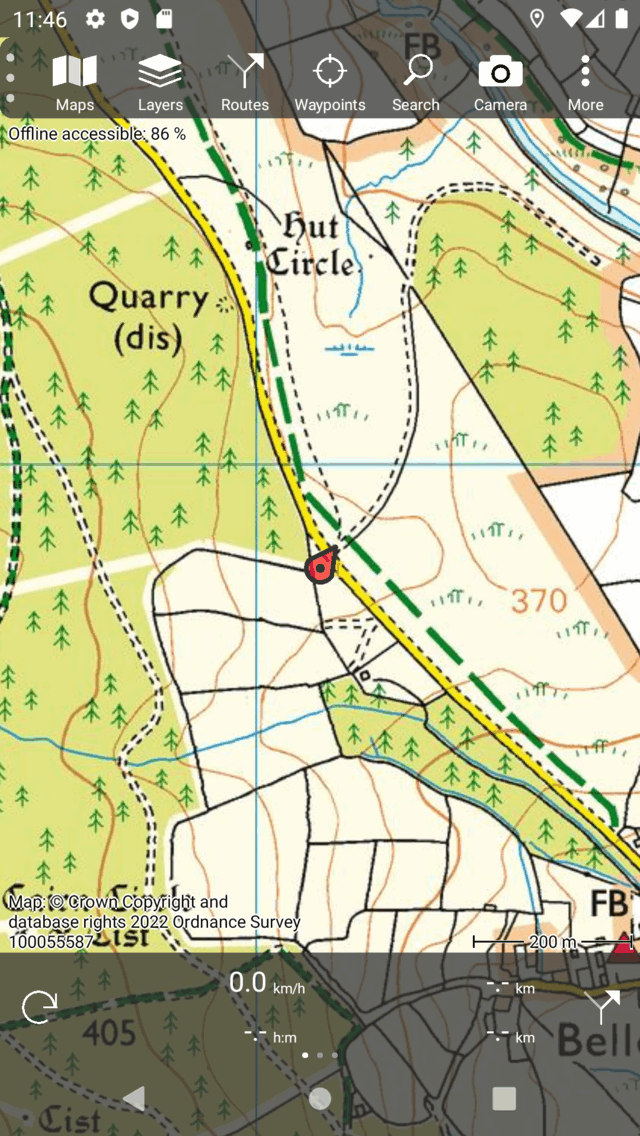 As you can see in the figure above, the menu contains the following items:
To close the menu you have to move the handle with the three dots to the right. If the menu is closed the main screen looks as follows: